Which repairs am I responsible for?
Our dedicated maintenance team are here to ensure that your home remains in an excellent condition.
Together we are responsible for keeping homes in good condition: take a look at our handy guide so you know which repairs you are responsible for.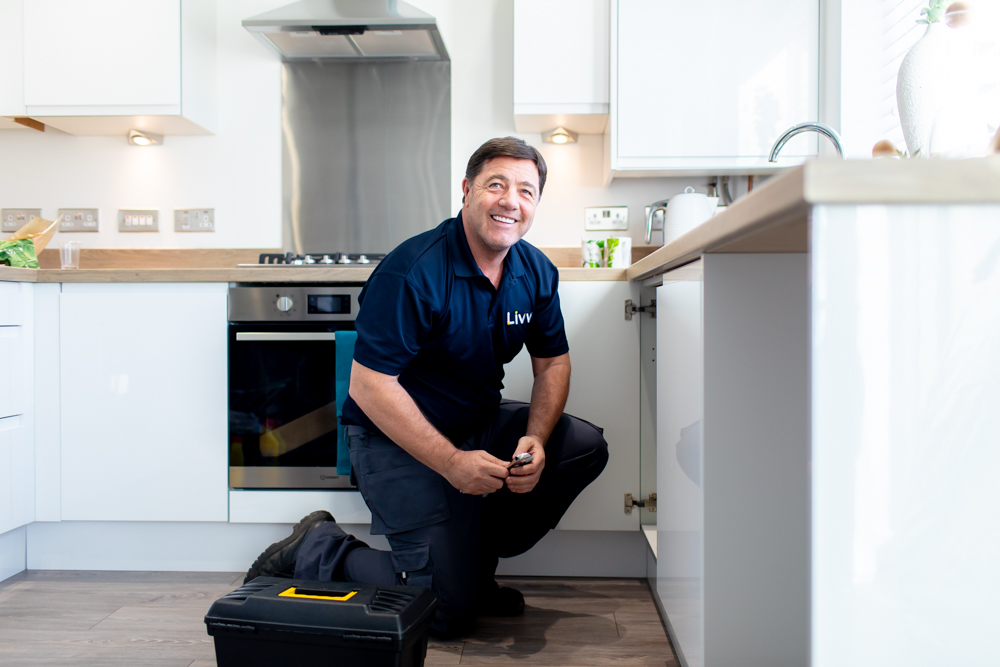 Reporting a repair
To report a repair send us a message via our live chat or call our customer contact centre during our standard opening hours. If you need an emergency repair outside of these hours, give us a call on the usual number for our emergency repairs service.
Repair appointment times
We know how important it is to you that we provide a flexible and responsive repairs service. To meet your needs, we offer our appointments in a variety of slots:
Monday to Friday
AM: 8am-12pm
PM: 12pm-5pm
School run: 9.30am-2.30pm
All day: 8am-5pm
Saturday
9:30am – 1:00pm (gas only)
When you call to report your repair, we'll let you know what the response times are for the type of repair you're reporting. We will also offer you an appointment for your repair and advise you how long it's likely to take and what it will involve.
All repairs on our properties are undertaken by Livv Maintenance Ltd.
Response times
We agree to perform any major repairs and maintenance to your home. These repairs fall into two groups; emergency and routine.
Emergency
This is classed as threatening your safety or harming you or your property. This could be things such as a total loss of electrical power or water supply, or a gas leak.
We will respond to emergency repairs within 24 hours.
Routine
This is classed as faults causing minor inconvenience and unlikely to damage your property at the same time. This could be anything from a dripping tap to a bath which is slow to empty.
We will respond to routine repairs within 28 days.

Repair responsibilities
As part of your Tenancy Agreement you agree to maintain your home to a reasonable standard. If you do not do this and we are required to do any repairs to your home, you may have to pay for the cost of the repair. We will charge for repairs in the following instances:
any act of vandalism
damage to interior furnishings, if supplied by us
any act of negligence, including repeated lock changes
removal of rubbish left in the home, outhouse or garden area if your tenancy is terminated.
Please contact our team to discuss the cost of any chargeable repairs.
Customers will be advised that they have the right to appeal against any recharge amount by writing to the Client Services Team at the address below. Livv Housing Group, Lakeview Kings Business Park Prescot, Merseyside, L34 1PJ