During the coronavirus pandemic, Knowsley Council's waste collection team have been providing a valuable service to Knowsley residents. Unfortunately we have had a number of complaints from the council about some of our tenants not disposing of household waste correctly.
We kindly ask that our Livv Housing Group tenants help support the council's waste collection team providing this essential service by double checking which bin to use before throwing anything away: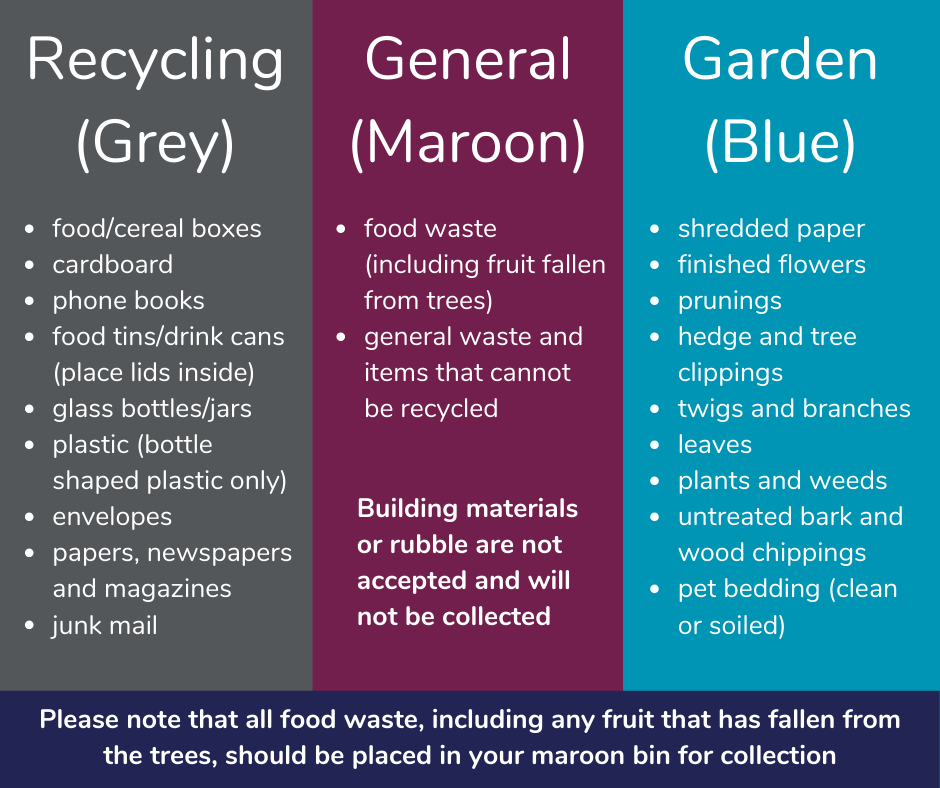 Livv are unable to deal with any requests or questions regarding waste collection or bins. If you have any questions, get in touch with Knowsley Council directly via their website.