Shout 85258 is a free, confidential, 24/7 text messaging support service if you're feeling anxious, stressed, depressed, suicidal or overwhelmed and need immediate support.
To start a conversation with someone who can help, text the word 'SHOUT' to 85258. They will text you back and help you take your next steps towards feeling better.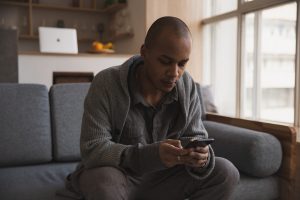 If you're at imminent risk call 999 and if you need another type of support, there are other support agencies to help.
If you're feeling particularly anxious or worried about lockdown restrictions easing, you don't have to face these feelings alone. Check out this blog which acknowledges some of the things you might be feeling and how you can face any challenges ahead.
If you're interested in volunteering with Shout or would like to find out more about their services, visit giveusashout.org.