This February marks the annual month-long celebration of lesbian, gay, bisexual and transgender (LGBT+) history. We're supporting this educational month to help tackle prejudices and celebrate the LGBT+ community.
National Museums Liverpool is taking LGBT+ History Month online for you to enjoy. There's a huge variety of courses, articles and videos to immerse yourself and learn about the LGBT+ community in all their rich diversity. The National Museums Liverpool (NML) reveal the untold histories and lived experiences of lesbian, gay, bisexual, and transgender people as part of LGBT+ History Month as never before. This year's theme is 'Body, Mind, Spirit' and the museum has curated a special collection of exciting commissions online which document the history, lives and experiences of the community.
You can find out more about the whole range of activities by clicking the link below
Knowsley Council flew the rainbow flag outside the Huyton Municipal Building and the Kirkby Centre on Monday 1 February, the first day of LGBT+ History Month.
The Greystone Footbridge will also be lit in rainbow colours during the month from 24-28 February.
Picture taken during the 2019 Pride.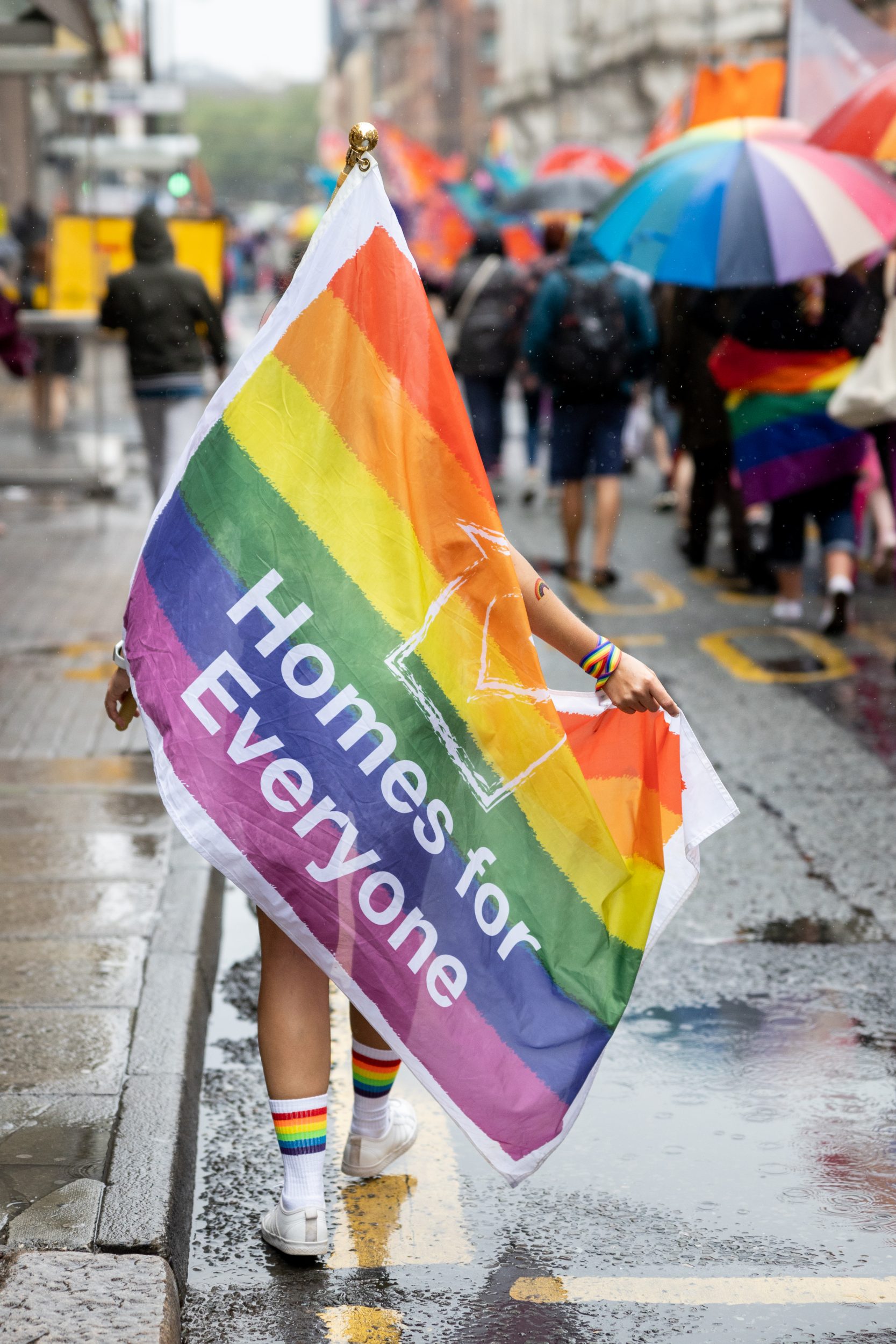 LGBT+ History Month is an annual celebration that aims to educate people on the history of the lesbian, gay, bisexual and transgender community while promoting an inclusive modern society. We're proud to help raise awareness of LGBT+ causes here in Knowsley and foster an inclusive environment across the borough.
Cllr Shelley Powell, Knowsley's Cabinet Member for Communities and Neighbourhoods
This year's participation in LGBT+ History Month follows Knowsley Council's launch of the No More campaign. No More addresses global issues of inequality and discrimination, using its power as a local authority to make positive change in Knowsley for its residents.
Working closely with a number of organisations including the Youth Cabinet and Vibe, the No More campaign specifically aims to raise awareness of hate crime, what it is and how it can be reported. It explores the definition of hate crime and how it's motivated by hostility or prejudice based on things including disability, sex, age, race, religion, gender identity, and sexual orientation.