Your feedback is really important to us. It helps us to improve, shape and develop services to meet your needs.
Your latest feedback

Customer complaints – August 2020
We use your feedback to spot areas where we can improve and make changes wherever needed. Our feedback team regularly collate your compliments and complaints for our teams to review.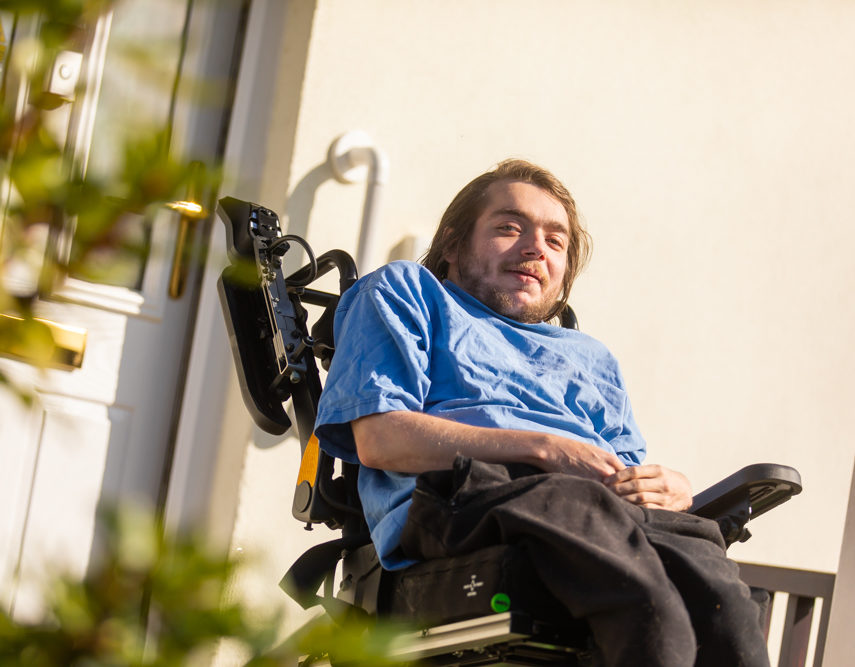 Your feedback A customer living in a flat told us they were unhappy with the placement of the communal bins

Our actions We consulted with customers living in the block and have identified a better place to the store the bins. Work was undertaken in August 20 to rectify the issue
Rewire consultation – June 2020
We received several complaints from customers regarding damaged decoration following rewires in their homes. As a result, we undertook consultation with customers to find out more.
Your feedback You were concerned about the damage caused to decoration during the rewire Our actions We are looking into the issue and we are aiming to have an update on this by the end of August 2020

Your feedback The decoration allowance offered following the rewire is too low Our actions We are looking into the issue and we are aiming to have an update on this by the end of September 2020
Complaint compensation – May 2020
On occasions we may offer customers compensation or goodwill payments following their complaint, this is usually in the form of a voucher. In May we reviewed this approach.
Your feedback
You advised us you were unhappy with receiving vouchers as compensation and you would prefer to receive the money into your bank account directly

Our actions
We now make any payments directly to your bank account
Heating and hot water – April 2020
We listened to our customers views in relation to emergency heating and hot water repairs.
Your feedback
You were unhappy that heating and hot water repairs were not classed as emergencies in summer months

Our actions
We changed the process so that heating and hot water repairs are now emergency appointments throughout the year
Accessibility – March 2020
We were sent feedback about the accessibility of our old website; customers with sight loss were having difficulty navigating the site. Here's the steps we took to make improvements.
Your feedback

You told us part of our website was unsuitable for customers with sight loss

Our actions

As a result we have worked with the Royal National Institute of Blind People (RNIB) to make improvements to our Livv Housing Group website. These changes mean our site now works better with screen readers, is easier to navigate and displays well when enlarged. We are committed to continually improving the accessibility of our website – if you find a part of the site that you think could be improved let us know by emailing

marketing@livvhousinggoup.com
Escalated complaints – March 2020
Our customers have the opportunity to meet with a panel of Livv managers if they are unhappy with the outcome of their complaint. This is quite time consuming for you as customers with busy lives as well as being a little outdated and formal; additionally, it just hasn't been possible during lockdown.
When discussing with a group of recent complainants, they said that they wanted greater choice.
Your feedback
You'd like the option of speaking directly to one of our Directors or to have a video call with the panel

Our actions
We now offer the option to speak with a director or to have a video call with the panel, in addition to a face to face meeting (when restrictions ease).
Complaints policy review – March 2020
In March 2020 we carried out a review of our Complaints policy. As part of the review we contacted customers who had previously made a complaint and asked about their experience.
Your feedback
The complaints process is too complicated

Our actions
We are changing our policy to make it easier to understand

Your feedback
The process takes too long

Our actions
We are reducing the time we take to respond from 15 days to 10 days
We are also reducing the number of complaint stages from five to three
Falling behind on payments – February 2020
In this session current and former customers gave us their feedback on what it is like to fall behind on payments.
Sharing their thoughts and experiences, they fed back to us on what they thought about our processes, the way we communicate and the services we offer.
Your feedback
Use of the word "debt" rather than "arrears" can be intimidating for customers

Our actions
We are changing the terminology for low level underpayments to arrears

Your feedback
Automated voice messages used make contact to customers in arrears is impersonal and can add to anxiety and stress

Our actions
The contract with this external provider was terminated in March 2020. Our own Income Team will send texts and make calls instead

Your feedback
In the first year of tenancy, there is a lack of a known trusted person to confide in or ask for help

Our actions
A review of support for new customers is underway

Your feedback
Letters could be more customer friendly and clear about consequences

Our actions
Letters have been changed to balance the offer of support to customers and consequences of not making payments

Your feedback
Customers genuinely want to pay but may need more help and support

Our actions
We will broaden the types of support offered to customers and will refer them to services like free/low cost furniture

Your feedback
Current opening hours don't always match the customers availability

Our actions
Some members of the income team are contacting customers between 6pm and 8pm to discuss payments